Corporate Gifts
Tell your story.Show your appreciation.
BELIEVE IT BRACELET
CUSTOM CREATED AS A GIFTING PROGRAM FOR THE LAUNCH OF IT COSMETIC'S FOUNDER, JAMIE KERN LIMA'S BOOK "BELIEVE IT".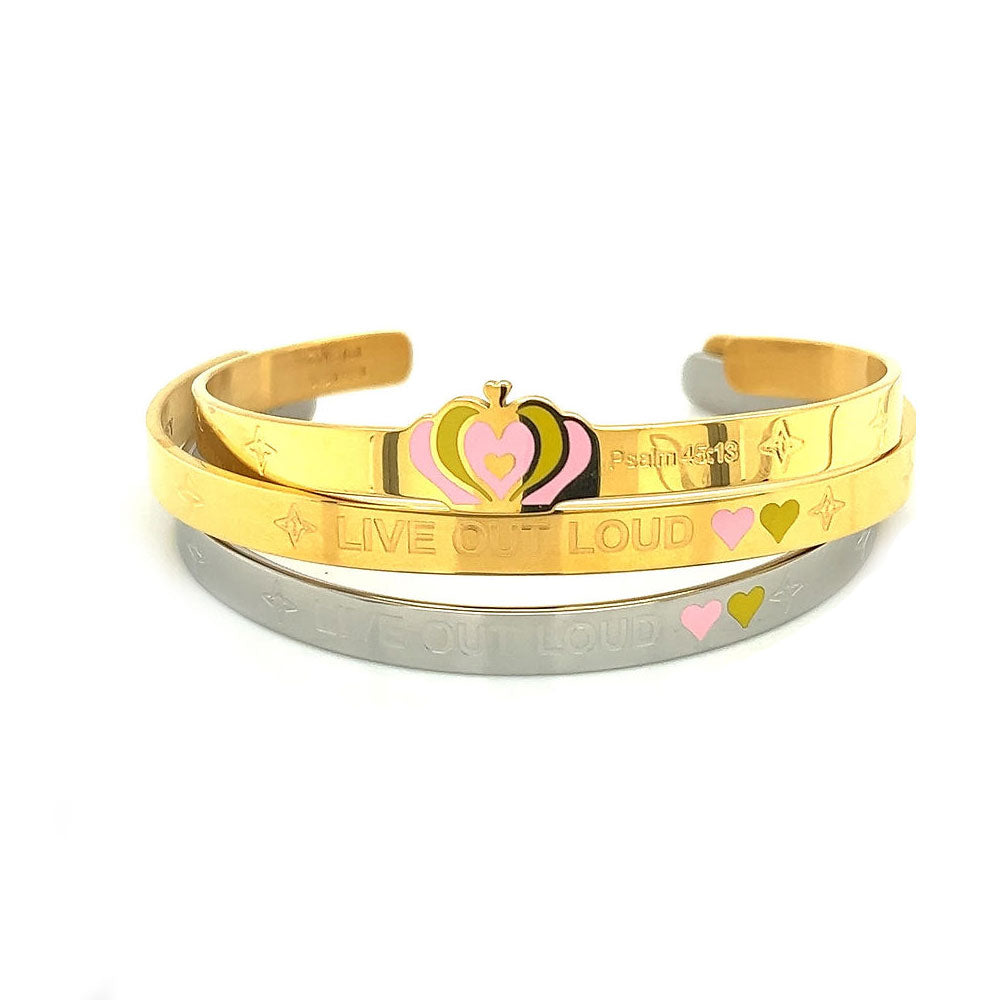 CUSTOM BRACELETS
BRACELETS CREATED FOR LIVE OUTLOUD POADCAST WITH BROOKE THOMAS
GIVE A GIFT THAT MATTERS
Give your employees, event attendees and/or valued customers an inspirational gift that reminds them of your mission. Whether you are a small company, entrepreneur, or in charge of an international corporate gifting program, we can create a piece of joy that people will actually love to wear and will tell your unique story. Some of our clients have chosen items in our existing collection. However, our founder, Lia Valencia Key, will also work with you to design the perfect, one-of-a-kind memorable gift. For custom work, we can take inspiration from our current styles of bracelets, earrings, necklaces and even hand beaded bags or create something extraordinary from scratch. You will be able to approve all samples before production. Contact us below for more information, including pricing on samples and finished pieces.